I'm excited to announce that I'm starting a new chapter and have joined Udacity's new London office. Udacity is helping to democratise education for in-demand technical skills. Here's why I'm excited about joining and helping them grow here in the UK.
Learning How to Learn
For those who know me, learning and personal growth is high on my agenda. Ironically, this wasn't particularly the case until after completing my degree.  Having left university feeling a bit lost in terms of skill-sets and career direction and subsequently landing in the world of startups it was a steep learning curve.
Getting comfortable with teaching myself new skills became a necessity and thankfully there are now so many excellent resources on the Internet which are accessible, low cost and high quality. I was easily sold on the huge potential of online education and the real benefits it will have on people all over the world.
The Story of Udacity

Udacity as a company has a fascinating story that I've been following for a few years. Udacity's founder, Sebastian Thrun, was a Stanford professor and as an experiment in 2011 decided to put the material for his course online. Soon after, over 160,000 people worldwide in 190 countries had registered to take the course evidencing to Thrun that there was a huge population of people who wanted to access to Stanford level education, yet weren't part of the lucky few to enroll. What's more, having looked at the data on the performance and the work of every student that completed the course, Thrun discovered that the highest ranked Stanford student was #413. This staggering finding was the impetus needed for Thrun to get to work on democratising education. (You can learn more in this interview with Thrun on the This Week In Startups show).
Udacity recently turned 5 and in those 5 short years the company has come an awfully long way. Now more than 10,000 thousand students are enrolled in Udacity's Nanodegree programs which are 'designed by industry'. For example, there's the Android Developer Nanodegree designed by Google, the Data Science Nanodegree co-designed by Facebook, and the Full Stack Web Developer Nanodegree co-designed by AWS, Github, and others, just to name a few of the courses on offer.
The focus is on providing courses that teach the skill sets that are in demand. Taking a Nanodegree in any of these skill sets can literally change an individual's career and life outcome; at a fraction of the cost of a university degree. Udacity's Nanodegrees are $200 (£150) per month and students can complete the course at their own pace; as fast as 2 months for those that are able to dedicate the hours. If you complete within 12 months you get 50% of your tuition fees refunded as an incentive. All in, a Nanodegree will most likely cost less than £1000 with the huge upside of a new or improved career waiting at the end of it.
Why I'm Joining
After announcing that my previous startup, Zealify, would no longer be continuing I began to consider what might be next. I made a list of a handful of companies I admired, one of which was Udacity. Coincidentally, a friend was able to introduce me to Alvaro, Udacity's Growth Director for Europe.
Mission: I explained to Alvaro that I was looking to join a company with a mission I believe in. As Thrun explains; "For the first time in history, we have it in our grasp to empower students of all ages, geographies, and capabilities to learn new things and land dream jobs.  And, if we can truly democratize education, we will double the world's GDP." That's a rather large tick in the checkbox for mission!
Team: I wanted to work with a great team and Udacity's team is extremely high calibre throughout the whole organisation. We'll be a small team here in the UK and working alongside Alvaro and Kalindi is going to be a lot of fun.
Impact: Finally, I wanted to have a role where I would have a meaningful impact. Helping Udacity's (already successful) brand grow in the UK is an exciting proposition and I'll be working on helping our students succeed in either starting new careers or growing in their current positions. Building relationships with hiring partners and connecting our graduates to them is going to be a large part of my role. Seeing people literally change the course of their lives through a Udacity Nanodegree is going to be a humbling experience.
Udacity might be 5 years old, but really this is just the start. To any UK based Udacity students and graduates – I'm looking forward to getting to know you.
Why You Should Care About Udacity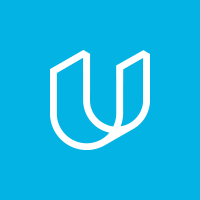 Learn In-Demand Technology Skills: If you're looking to upskill in a technology related skill-set, there's no better way of doing so. Check out the Nanodegree programs – as already discussed, not only do you get a recognised credential, the content is highly reputable and created by industry experts. You get your projects reviewed and access to the instructors, coaches, and the student community. Finally, there are hands-on student services; and career support for all Nanodegree students. Or to access just the content for the courses for free you can take a look through course catalogue.
Train your employees in in-demand technology skills: Learning and development is a huge factor in employee satisfaction. As Richard Branson once said;
"Train people well enough so they can leave, treat them well enough so they don't want to"
Providing your team with access to Udacity is arming them with the tech skills that matter. It's an investment in your people (both technical and non-technical) that you won't regret.
Hire skilled technologists: Lastly, if you're hiring for technical skill sets and are looking for people who have had the motivation and ambition to teach themselves the required skills, from courses designed by the industry's best, you should consider hiring our graduates (there's no charge for doing so). If you'd like more info on this, I'd be more than happy to speak with your directly.
---
PS. For any further information about Udacity UK I can be reached on [email protected]
PPS. We're hosting a series of events on Machine Learning. Our next event in London is with Lilian Kasem, a Technical Evangelist at Microsoft on Tuesday 30th August. Signup for free on the meetup page.

---
Also published on Medium.